Contact
Hanamaruki Foods Inc.
<Headquarters Office>
Address:15-4, Nihonbashikayabacho 2-Chome, Chuo-ku, Tokyo 103-8205, JAPAN
TEL: +81-3-5651-3300 FAX: +81-3-5651-3384
E-mail: global@hanamaruki.co.jp

Message from the President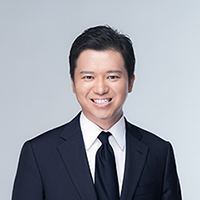 Hanamaruki President and Representative Director Toshio Hanaoka
Our business philosophy is "To Value Natural Ingredients and Craftsmanship."
The making of miso is essentially a simple process. All that is required are soybeans, rice and salt.
Through that wonderful natural process, fermentation, these ingredients become the healthy food that is miso. Miso is truly a gift from nature!
It is our wish to make our customers happy, and to benefit their health.
Our stance as a company is to use only the best ingredients, matched with traditional miso-making techniques and cutting-edge scientific technology. We seek to provide delicious products of the highest quality and safety, all without impacting the environment.

The History of Hanamaruki
Hanamaruki is a manufacturer of miso, a traditional Japanese condiment.
The beginning of the company harks back to November 1918, when our first president, Kaneharu Hanaoka, started a business making miso in Ina City, Nagano Prefecture (formerly called Shinshu).
He used the trademark "Maruki-jirushi."
The following year he began selling Shinshu miso at a store in Tokyo.
In 1964 our trademark was changed to Hanamaruki. Sales expanded from just Tokyo to include Osaka and its surrounding cities, the Chugoku and Shikoku regions, and indeed across all of Japan. Hanamaruki's products quickly become a household name.
In 1983 the company adopted a new corporate logo and became Hanamaruki Foods Inc. In 1997 the company was the official supplier of miso to the Nagano Olympics. Nowadays the name Hanamaruki is synonymous with miso.